CaosDB available via Docker
We are excited to announce that there is a new way to deploy CaosDB via Docker. Docker is an Open Source software to easily deploy software as containers and therefore ideally suited to run CaosDB in different software environments without the need for differing installation procedures. This also obsoletes the step of setting up an SQL server for the backend.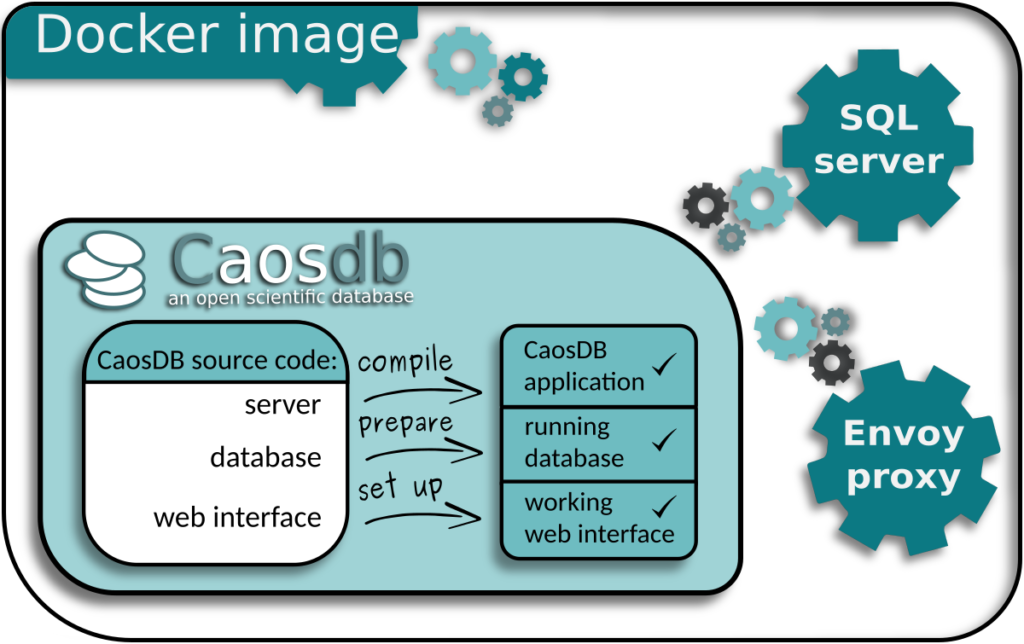 We are on our path to making a standardized tool to open research data management to everyone in a FAIR way. We are building with the idea of Open Science in mind. This step is making it easier for everyone to install and run CaosDB. Please check out the documentation at https://gitlab.indiscale.com/caosdb/src/caosdb-docker/-/blob/main/README_SETUP.mda and feel free to commit and comment via the same Gitlab instance.